Debunking Lawyers' Myths About MS Word
12 December, 2017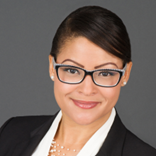 By Ivy B. Grey
Lawyers are struggling with basic office technology and aren't recognizing how this hurts productivity. This is particularly true with MS Word, a program that is ubiquitous throughout legal practice, and one that, as lawyers, we believe we already know how to use. Don't let these six myths stand in the way of getting the training you need to work smarter and get more from each day.
Myth #1: MS Word doesn't really matter…
According to a National Conference of Bar Examiners survey of recent law graduates, using basic office technology ranks 6th out of the 30 most important skills for a new lawyer to acquire. According to a survey by The Lawyer and Brochet, 99% of fee earners say MS Word is a critical tool, yet a third say they don't get the most out of it.
Myth #2: My job is thinking, not typing…
Over the last decade, the share of Microsoft Word keystrokes attributable to lawyers (as compared to staff) has shifted from 39% to 80%.
Myth #3: I can delegate all grunt work in MS Word…
Even if you delegate, you must still have an awareness and understanding of what is possible and how the work should be done. On late nights, weekends, and in time crunches, you must be able to do this work yourself.
Myth #4: My secretary will do it…
According to the Survey of Law Firm Economics, legal support jobs have steadily trended downward since 2007. It is projected that each support staff person will soon support seven or eight lawyers.
Myth #5: Young lawyers will do it…
The assumption is that young lawyers are so-called "digital natives," which grants them the inherent ability to understand and use technology. But that's just a myth. Fewer than a third of students tested using the Legal Technology Assessment could perform more than 60% of the basic functions in MS Word required for legal practice.
Myth #6: MS Word doesn't pose an ethics issue…
MS Word is more sophisticated than most people think, which means that we can do more with it to serve our clients. However, a new white paper from Intelligent Editing outlines how one seemingly simple MS Word document can implicate five ethics rules:
the duty of technology competence under Model Rule 1.1;
the obligation to bill fairly under Model Rule 1.5;
the duty to protect client confidences under Model Rule 1.6; and
the duty to train and supervise under Model Rules 5.1 and 5.3.
Don't let these myths keep you from learning to use MS Word effectively. It pays to learn. According to a 2013 study by Capensys and Neochange Inc., legal workers who adopt technology and learn how to use it can bill for more of the time they spend working, achieving 25% higher billable resource utilization.
When lawyers become more proficient and efficient in using their basic office technology, both the lawyer and the client benefit. According to Casey Flaherty, on average a client will save 15% on its bill, while, at the same time, the firm will profit 16% more on the same work. So, rather than continuing to fight against office technology, lawyers should embrace learning it.
If you're looking for resources or a place to begin, check out my list of free and tiny tech MS Word resources. With improved usage, lawyers can spend more time developing more nuanced arguments and creative solutions, which provides more value to clients.
Once you separate fact from myth, it's easy to see that improving how we use MS Word will make us more productive and our practices more profitable.
Ivy B. Grey is the author of American Legal Style for PerfectIt, which is a proofreading and editing program for lawyers that runs inside of MS Word. It adds polish, reduces frustration, and saves non-billable time. Ms. Grey is also a Senior Attorney at Griffin Hamersky LLP. She's been named as a Rising Star in the New York Metro Area for four consecutive years, and her significant representations include In re AMR Corp. (American Airlines), In re Dewey & LeBoeuf LLP, In re Eastman Kodak Company, and In re Filmed Entertainment Inc. (Columbia House).