Better Law Review Editing in Less Time
28 December, 2019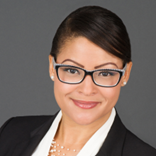 By Ivy B. Grey
Law review is an honor, a privilege and a highly coveted credential. Participation is a required step on the path to prestigious clerkships and securing permanent offers with the best law firms. It is also a great way to become efficient at Bluebooking, to become accustomed to detail-oriented work, and to learn to manage your time wisely.
If you're a member of an executive editorial board then you are tasked with developing, editing, and proofreading articles until they are flawless. You're also responsible for managing the overall production, quality, and reputation of your law review journal. This honor has been bestowed upon you and you are ultimately responsible for the quality of the scholarly publication that you produce. At the same time, you're probably trying to maintain a top class ranking. It's a stressful prospect!
Law-review editors really do bond through shared suffering and stress! Weekend read-throughs and endless page-turns bring journal members closer together. But is there a way that law-review editors can get this experience and produce great work without it overtaking academic achievement and consuming every ounce of free time?
The amount of work to be done will always seem overwhelming, and it may be hard to trust others to help you with these tasks, but technology can help save valuable time.
The Minutia Matter
PerfectIt is an add-in for MS Word that that includes a built-in style sheet for lawyers called American Legal Style. It checks spelling, capitalization, hyphenation, and italicization in legal terms of art based on Black's Law Dictionary. It checks for common typos such as "statue" rather than "statute." And it checks for common errors in case citations based on preferences in the Bluebook: A Uniform System of Citation, including misplaced periods, transposed letters, and extra spaces.
To some students, it might feel pointless and silly to spend so much time proofreading for periods, spaces, italics, and capitalized terms. After all, Westlaw will still find the right cases and articles even when the citation formatting is not entirely correct. However, it does matter. Use tools like American Legal Style for PerfectIt to ensure that your writing is error-free. These programs are inexpensive so you can afford to buy them for yourself. Your reputation is worth it.
When editing legal writing, the details are as important as the content. It's important to remember that law review is training for a legal career where even the smallest details will be noticed and will affect your reputation. With PerfectIt, you get the details right, and you save time.
Save Time for the Executive Editorial Board
PerfectIt with American Legal Style helps the executive editorial board in multiple stages of journal production and at multiple levels.
Editors-In-Chief will love how PerfectIt can be customized to enforce journal-specific style guides such as spacing, italicization, and capitalization rules.
Managing Editors will be excited by the time and cost savings that come from reduced rounds of printing and editing, as well as maintaining the production schedule as drafted.
Chief Articles Editors will appreciate how PerfectIt can prepare the article for the final read-through or page-turn process by finding tiny details and consistency errors.
Chief Notes and Comments Editors can help the 2Ls produce better notes and comments that are publication-ready by implementing a review process with PerfectIt–which will also help 2Ls meet their submission and revision deadlines.
Executive Editors can use PerfectIt to check the work submitted by junior editors and track the errors and changes.
Submissions Editors can use PerfectIt to review articles under consideration for publication to see how much work needs to be done before accepting an article.
Symposium Editors can use PerfectIt in combination with talk-to-text programs to assist with accurate transcription of programs and panels.
Every member of the executive editorial board can benefit from American Legal Style for PerfectIt. You are still in control of all of the substantive work, but you can reduce the errors and increase efficiency in the proofreading work that you delegate.
Individual Purchase or Journal Purchase?
By using PerfectIt, student law-review editors at all levels can work more effectively and efficiently. Best of all, whether you're buying for yourself or for your journal, PerfectIt is inexpensive. Individual purchases have the advantage that they stay with you, so it will be invaluable when you start work as a junior associate. On the other hand, if your journal purchases for the executive board, it can take advantage of the multiple license discount, and the licenses will be available for next year's board too. Either way, choosing to incorporate PerfectIt with American Legal Style into your journal work provides immediate benefits. Download it today.
Ivy B. Grey is the author of American Legal Style for PerfectIt. It adds polish, reduces frustration, and saves non-billable time. Ms. Grey is also a Senior Attorney at Griffin Hamersky LLP. She's been named as a Rising Star in the New York Metro Area three years in a row, and her significant representations include In re AMR Corp. (American Airlines), In re Dewey & LeBoeuf LLP, In re Eastman Kodak Company, and In re Nortel Networks Inc.